Where should I start with charity social media?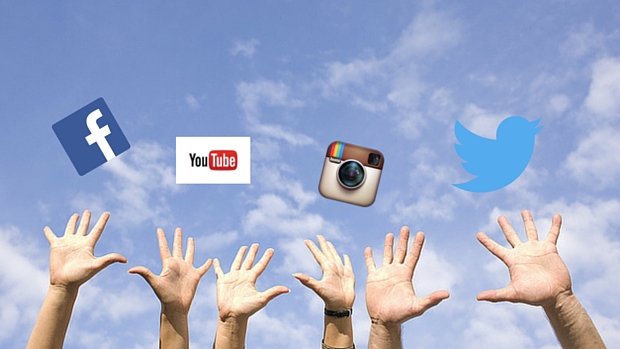 Social media can be a minefield, especially if you're a small charity with limited resources.
It's difficult to know which platforms to invest your time in. And once you are spending time on them, how do you know what to do? How often should you post? Should you use advertising? And how should you deal with negativity?
We've answered these questions to help you get started.
Let's begin with the most common question:
Which social media platforms should we spend our time on?
This depends on what type of charitable organisation you are and what kind of campaign you're running.
If you're looking to attract young volunteers who can help you with street collections then you should be on Facebook and Instagram. If you are targeting professionals and asking them to leave a gift in their will, then LinkedIn is a better bet.
Also think about the social media platforms that are really not worth your resources. Time spent on platforms that your target demographic aren't on is wastage.
You can also waste a lot of time posting unnecessary content too often.
How often should we post?
This is a tricky one to get right. If you don't post often enough, then you'll lose engagement. If you post too much, your audience will disengage. They'll unlike your profile and disappear.
There are lots of studies out there trying answer this question. The general consensus is to post once a day on Facebook and LinkedIn, two to three times a day on Instagram and between ten and twenty times a day for Twitter and Pinterest.
But you must make sure that your content is optimised and engaging.
What do you mean by optimised?
Your content should be different for Facebook, Twitter and Instagram, even if you're promoting the same thing.
It can be tempting to use a social media management platform to push out the same content across every one of your profiles, but you won't get the best out of your social media activity if you do this.
For example, Facebook posts perform twice as well when the description is 80 characters or less. The ideal length is between 40-80 characters. You might not see the same success with posts of this length on Instagram. Tailor your content to your individual social media platforms.
Ok, so how do we make things engaging?
This relies on some careful thinking about who your audience is and what they are interested in, but we can give you some general pointers.
You should always have some sort of visual media on your post, whether that's a photograph or a video. Your text should always be concise and interesting, and you should use hashtags sparingly, but when relevant. Find some examples of great hashtags for charities in this article.
What about advertising: is it worth it?
Facebook recently announced that it will be prioritising posts that friends and family enjoy, and will relegate content from businesses to the bottom of the newsfeed.
This is going to be tough for charities.
You might become so frustrated with a lack of engagement that it seems like your only option is to pay. Do this carefully: paid social media can cost a lot and return very little if you're not doing it properly.
Check out our top tips for getting started with Facebook ads, or consider hiring an expert to run your campaigns for you. Make sure you test what works and what doesn't. And think about specific targeting and how best to get your messages across.
See also: our recent panel discussion on how other charities are dealing with Facebook's algorithm changes.
How do we deal with social media negativity?
This is a tricky one. The main piece of advice we can give you is not to engage in a public war of words with a commenter. Try and take it private.
For a more in-depth look at this, check out my 8 steps to dealing with social media negativity.
Any other tips and tricks we should be aware of?
Develop a social media policy.

Develop a social media strategy.

Look for national days, weeks or months that people are already interested and build content around these.

Keep an eye on your successful competitors and what they're doing.
Get inspiration in your inbox!
Don't miss out on digital fundraising tips, tools and trends.