Social Media for Charities: the Guide to Getting Started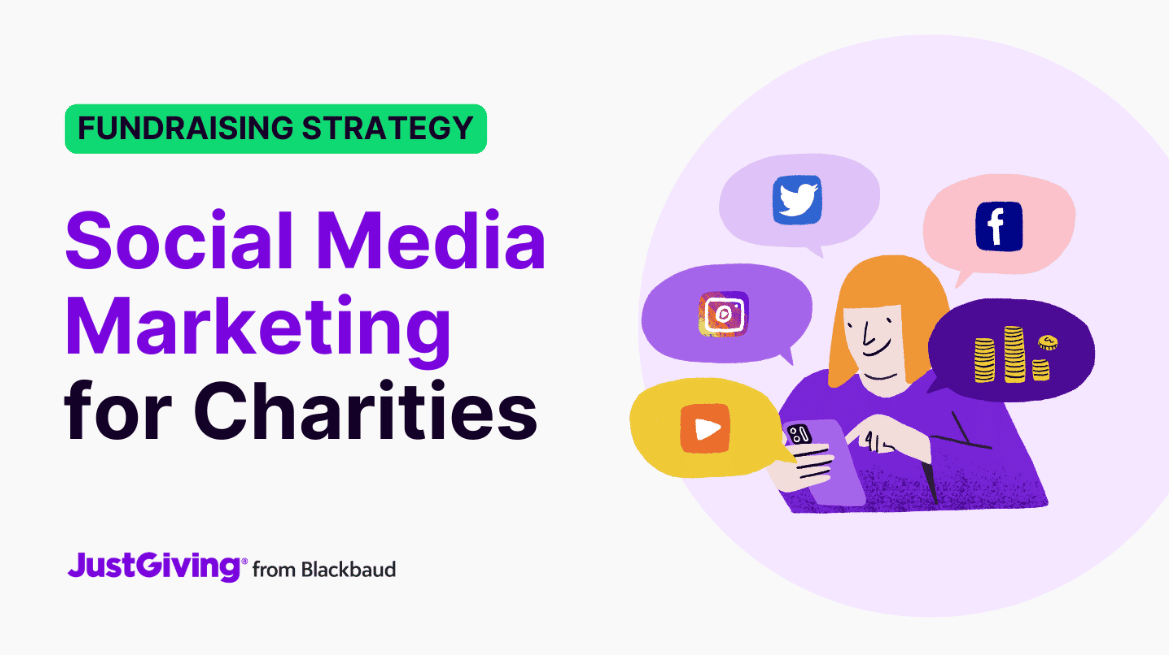 Social media marketing is a core part of modern marketing and fundraising. 
But it can be tricky to know where to start, especially if you're working with limited resources. 
You might be asking questions like… 
What social media platforms are available?

 

What are the best social media platforms for charities?

 

How do I promote my charity on social media?

 

How often should charities post on social media?

 

How do we know what's working on social media?

 

Should charities use paid advertising on social media?

 

How do we deal with negativity on social media?

 

What about all the volatility with Twitter?

 
We've got your back. Let's jump into wide world of social media for charities. 
What

social media platforms

are out there

?

 
There are many social media platforms to consider when it comes to marketing your charity online. 
Hootsuite's Social Media Marketing Trends 2023 Report shows many people visit multiple social media platforms. 
And although there may be an overlap in users from one platform to the next, people go to different social platforms for specific reasons. 
Let's look at the most popular social media platforms and the most common activities on each. 
Facebook 
Facebook is the most popular social media platform in the world, with over 2.9 billion monthly active users. Most people use it to engage with and message friends and family (and play the odd game of Candy Crush). 
Twitter 
One of the most popular social networks for news, current events, sports, politics, and other real-time happenings. People and brands post content with a 280-character limit and use it as a major customer service channel. 
LinkedIn 
Charities and fundraisers use LinkedIn to grow their network, share thought leadership content, and attract new talent to their team.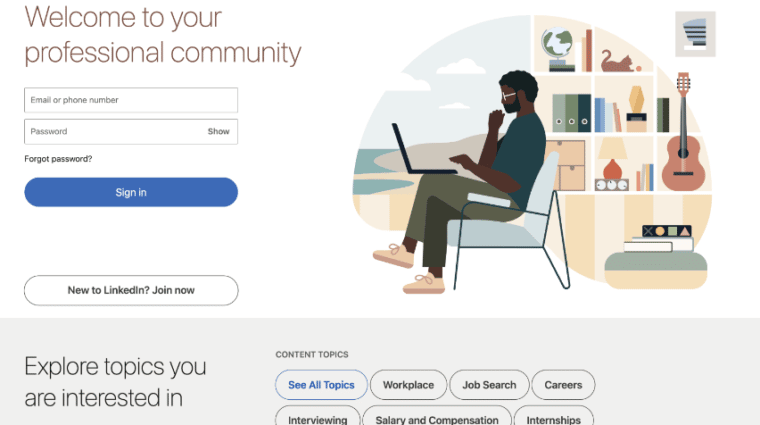 Instagram 
Another one of the world's most popular platforms, Instagram is a visual platform people use to post photos and short or long-form videos while connecting with friends, family, brands, and celebrities. 
Linktree 
Linktree is a single link you put in your social media bio that hosts everything you're sharing. 
Think of it like a mini website for all your fundraising activities. If you're running more than one online campaign at a time, you could share them all in one place, alongside top fundraisers, seasonal resources, and more. 
YouTube 
YouTube is the second largest search engine in the world behind Google and boasts millions of hours of video watched every single day. 
Snapchat 
People share photos and short videos with family and friends. One of the differentiating features of Snapchat is that content is only viewable by followers for 24 hours after sharing. 
TikTok 
One of the biggest destinations for mobile videos (especially for the younger generation), TikTok is where many online trends begin and spread far and fast. Users can watch and discover millions of personalised short videos. 
And that algorithm is powerful, often keeping people watching for hours at a time.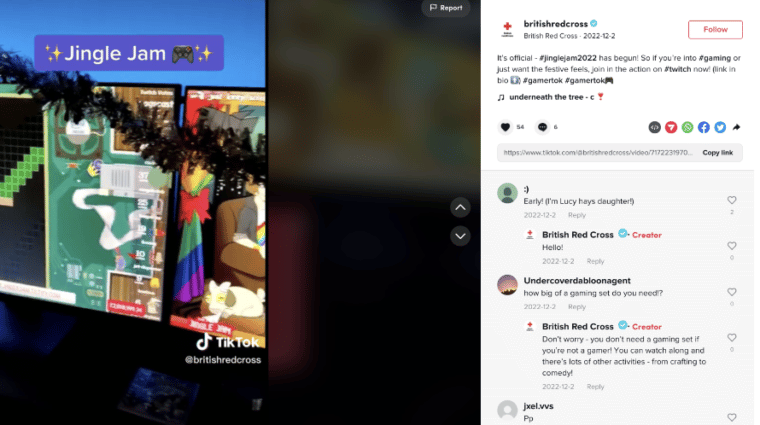 Check out this TikTok post from British Red Cross promoting its annual Jingle Jam event 
Pinterest 
People of all ages use Pinterest to discover recipes, home ideas, style inspiration and other ideas to try. 
Here's a chart from Hootsuite showing the most common ways people use various platforms and how they overlap.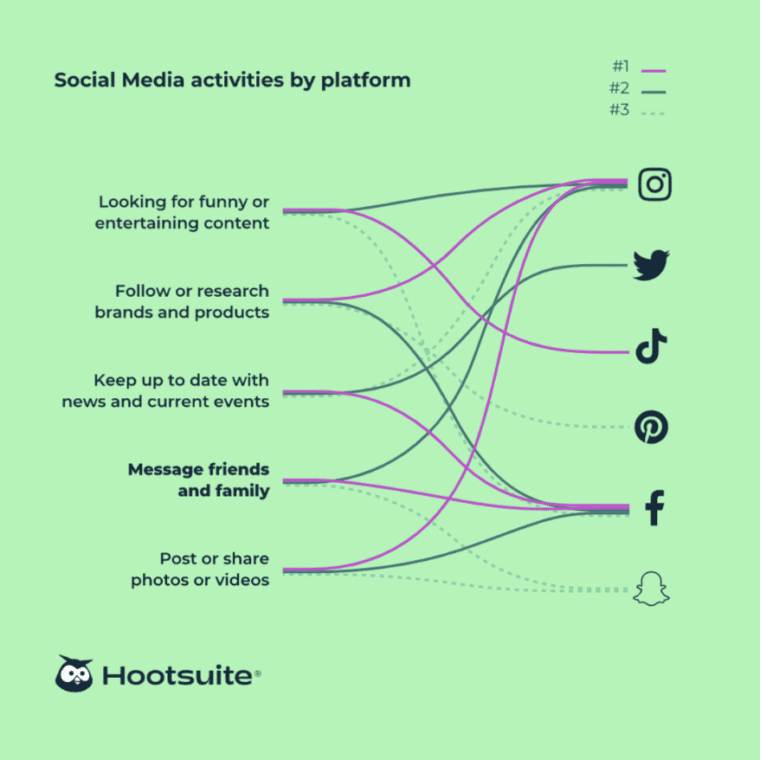 Next, let's check out the best social media platforms charities like yours can use to promote your cause.
What are the best social media platforms for charities?
Before we jump into the stats and recommendations, a quick note for charities… 
The objective of this guide is to provide a comprehensive look at social media platforms and best-practices. 
But this doesn't mean you're expected to do it all! 
It's okay to not be on all platforms. The best approach is to start small and make educated guesses about what's best for your mission. Test one or a handful of the suggestions below: platforms, content types, posting frequencies, and times of day. 
Once you see what's working, focus on that, do it well, and grow from there. Here's more information from CharityComms on how to make your social media content successful with minimal resources and budget. 
We'll be cheering you on! 
Now let's jump in.  
The most important thing is to connect with your audience where they're most likely to spend their time online. And the key is to match up where people spend their time with your charity's goals. 
For example… 
Is your fundraising campaign intended to connect with adults? 
Try Facebook: 71.8% of its users are over the age of 25. And the average Facebook user spend over 19 hours per month on the app!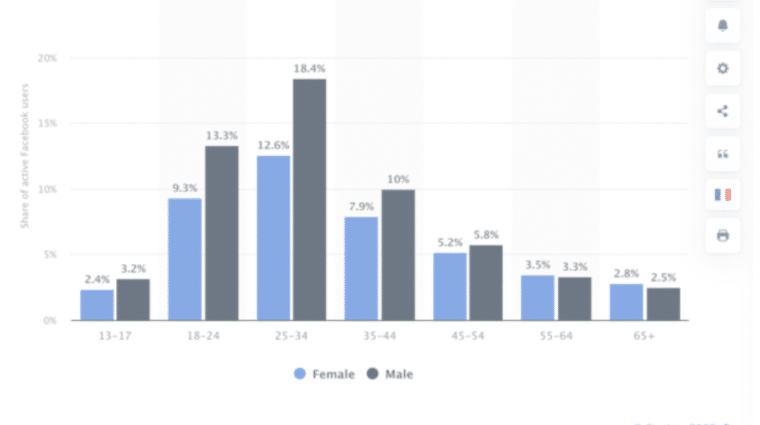 Recruiting young adults or teens for your campaign? 
Try Instagram: it's the most-used social media platform among teenagers. It's also the most popular platform for influencer marketing, and engagement is more than six times higher than Facebook.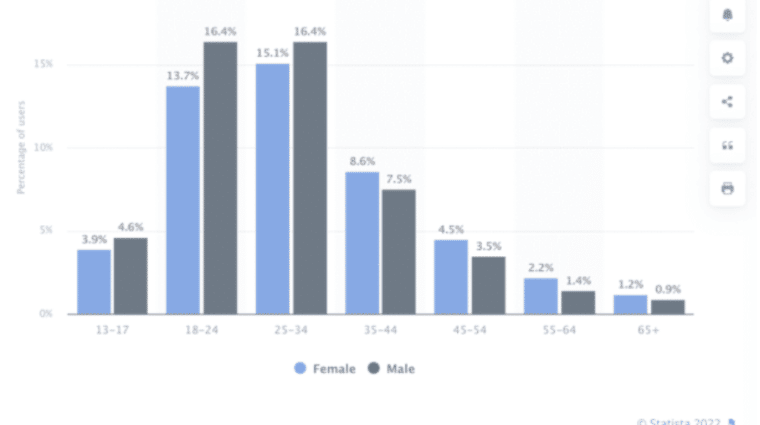 Looking to gain corporate sponsors or build new partnerships? 
Try LinkedIn: it boasts over 800 million professionals, 45% of which are in upper management (which means higher-than-average income and earning potential). The career-oriented site is also a great place to make your voice heard in your industry and grow your team.  
Trying to get younger teens to take on fundraising challenges? 
Try TikTok. To say it's one of the fastest-growing platforms is an understatement: almost 900 million people are on it, and 167 million TikTok videos are watched every minute. Every minute! 
It's known for its less formal and polished feel, with its users (including brands) favouring a more authentic approach when sharing. 
Even when it's from an organisation, this makes people feel like they're engaging with a friend. 
Charities like Shelter and the British Red Cross use TikTok to highlight behind-the-scenes moments, put a face to their organisation, and talk more about their values. 
Check out the JustGiving TikTok account to see how we highlight the amazing ways people raise money for charities they love! 
To fine-tune your marketing strategy even further, check out this article from Hootsuite on the social media demographics that matter. 
How do I promote my

charity

on social media?
The simple answer is that the best social media strategies is different for each charity. Test a variety of social platforms and content types (like photos, videos, links, or posts with only text) to see what works best for yours! 
Here are a few ideas for what to do on social media: 
Share stories about some of your most amazing supporters across your social media channels

 

Post a Facebook, Instagram, or LinkedIn poll with questions to help inform your services or supporter experience

 

Connect and collaborate with a local influencer who believes in your cause to reach more of your target audience

 

Look for national days, weeks, or months that people are already interested and build content around these.

 

Follow other charities on social media to see how they're engaging with their supporters

 

Like and respond to every comment and message you receive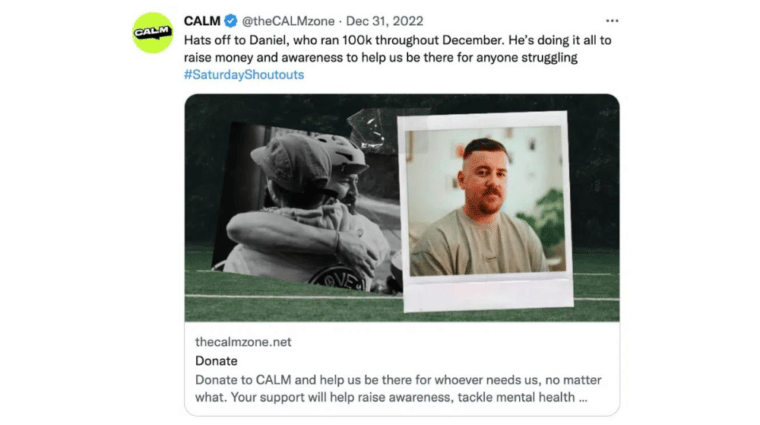 Check out our 5 top tips for more engagement on social media 
How often should charities post on social media

?
This can be difficult to get right, as every charity and its audience is different. 
If you don't post often enough, you may lose social engagement. If you post too much, your audience will also disengage! 
According to the Sprout Social Index, 74% of consumers think just 1-2 posts a day is ideal for brands. 
Sprout Social ran the numbers of 30,000 brands to find the industry average of daily posts on social media: 
Facebook: 4-5 times per day

 

Twitter: 3-4 times per day

 

LinkedIn: 1 time per day

 

Instagram: 1-2 times per day

 

TikTok: 1-4 times per day

 

Pinterest: 1 time per day

 
Some brands have seen success by posting on certain platforms up to 11 times per day – wow!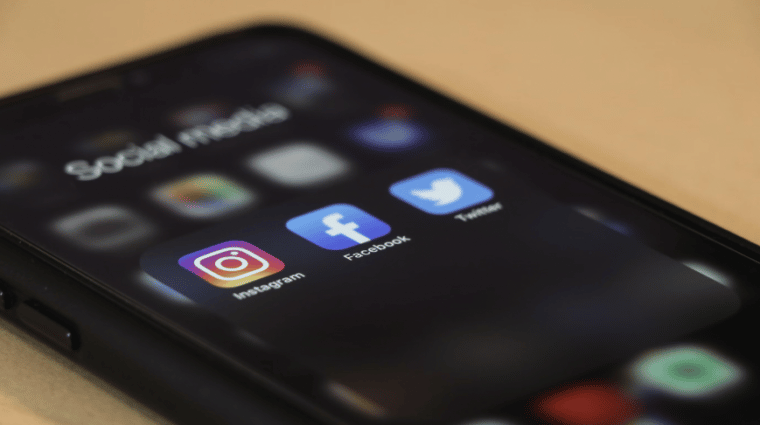 What time should

my

charity post on social media?
We held a recent webinar where we talked about the most popular days and times for donations. Use this information to try timing your asks!  
For example, the most common day for donations is Friday. Try posting on social media and you may see a further boost. 
In addition, try to avoid major asks on public holidays, as we've learned those days usually aren't as popular for donations. 
Monday sees the highest average donation value.

Friday is the most common day for donating.

Donation volume peaks on the JustGiving website between 9am and 10am, then again between 7pm and 8pm.

The time of day we see the highest average donation amount is between 2-3pm.

We see lower donation amounts on public holidays.

 
Want to learn more? Watch the full Insights & Trends webinar now 
How to optimise social media posts for charities
Optimising your social posts means tailoring your content to the platform on which you're sharing. 
It can be tempting to use a social media management platform to push out the same content across every one of your profiles, but you won't get the best from your efforts if you do this. 
For example, the ideal Facebook post length is 50 characters, but you may discover posts on Instagram work better with more. 
Test, test, test! 
How to create engaging

and accessible

social media posts for charities
This requires some careful thinking about your audience and their interests. 
Plus, there are some recommendations here you might find surprising, or things you've never done before. For example, did you know 57% of Facebook posts from brands that contain emojis get more Likes (which means more people see them)? 
Keep your text concise and attention-grabbing

 

Use hashtags, but only when relevant

 

Always try to include some sort of visual media with your post, whether that's a photograph or a video

 

Test using emojis in your social media, email, and SMS marketing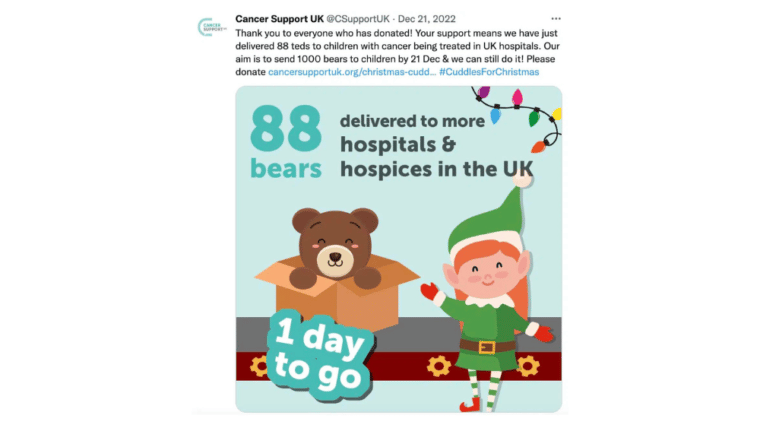 A note about using emojis and keeping your content accessible 
You might have seen the word "accessibility" around when creating content online, but what is it? 
Accessible content is that which is inclusive: it can be understood and interacted with by people in all types of situations. 
Check out this article by UXcontent.com on what to do and what to avoid when using emojis on social media – because they don't show up the same for all users. 
For example, someone with low vision may use assistive screen reading technology to help them navigate the web. 
And screen readers aren't perfect: they may interpret and read the emoji to the user as "back hand index pointing up medium light skin tone." Quite disrupting, especially if it's in the middle of a sentence! 
How do we know what's working on social media?
An important part of social media marketing is measuring results to learn what performs best. 
Charities can keep social media reporting simple by checking the results of your posts directly on each platform. 
Facebook, LinkedIn, Instagram, Twitter, and other platforms allow you to create "Business" accounts that provide a range of metrics around each post: Likes, Comments, Clicks, Shares, Video Views, and more. 
Other important areas of reports include: 
Where your followers are located

 

The times of day your content performs best

 

How many people visited your website from a social post

 

How many people your posts reached in a certain time frame

 
Should charities use paid social media ads?
Organic social media reach continues to decline in favour of brands that pay for promotion. In fact, Hootsuite reports that the average organic Facebook Page post sees just 0.07% engagement.
Although it requires extra budget, charities can benefit by using Boosted Posts or paid social media ad campaigns (provided they do it correctly).
Boosting (paying money to expand your reach) on an already successful post will give you the best chance of impacting a wider audience for a relatively low budget.
Set up a Facebook or Instagram advertising campaign using a social media platform's official business tool is usually less expensive than boosting individual posts. It also provides the opportunity to set more specific parameters, such as detailed audience targeting and only paying for user actions, like click-throughs to your site.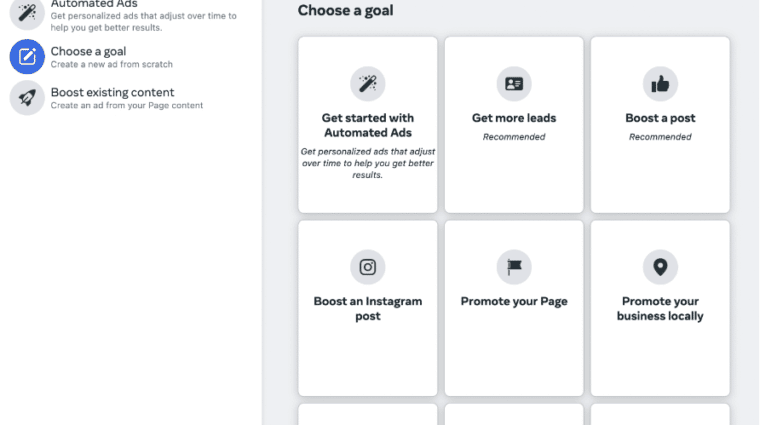 For more about best-practice Facebook advertising for charities, check out 5 Things I Wish I Knew When I Started Facebook Advertising
Check out our how-to guide for charities get started with Facebook Ads.
How do we deal with negativity on social media?
It's inevitable: at some point, you'll meet someone online who doesn't agree with the work you're doing or how you're doing it.
When you run into negative comments online, it's important to listen to what the person is saying. If it's a genuine complaint, it can be helpful to take the conversation into a private message rather than trying to work it out publicly.
For a more in-depth look at this, check out our 8-step guide to dealing with negativity on social media.
Depending on your cause area, it's possible you think about, see, or are faced with challenging scenarios every day. After a while, this can cause distress and wear you down.
It's incredibly important to look after yourself, and it's okay to need a break. If you or your team are feeling especially down or having a rough go, check out Charity Comms' Wellness Guide: it will help you look after yourself by learning how to switch off, improve your mental health, and check in on your team's wellness.
Should we be on Twitter? What about all the volatility?
With all the uncertainty around Twitter, its policies, and its team, it's a great time to test different social platforms for your charity (date of publish: January 2023).
If you already have an audience on Twitter, keep going, but test new channels too. Building a variety of marketing streams can be greatly rewarding for charities, especially as in-person events continue to grow.
This is because it works on the same principle as building multiple streams of income: if one of your channels isn't available (or isn't performing like it used to), diversifying means you'll have others to lean on.
Check out more of our online fundraising predictions for 2023.
We hope this introduction to social media for charities will help you take your charity's marketing plan through the entire year!
Looking to learn more about the impact social media can make on your charity?
Check out our article Revealed: the Impact of Social Sharing on Fundraising to see just how much of a difference it makes when supporters share their fundraising on social media.
Get inspiration in your inbox!
Don't miss out on digital fundraising tips, tools and trends.
Brian is on the Community and Content team at JustGiving. He's passionate about sharing online fundraising tips, research, and inspiration to help fundraisers raise more money, build their brand, and grow their cause.