Why big data is important for charity giving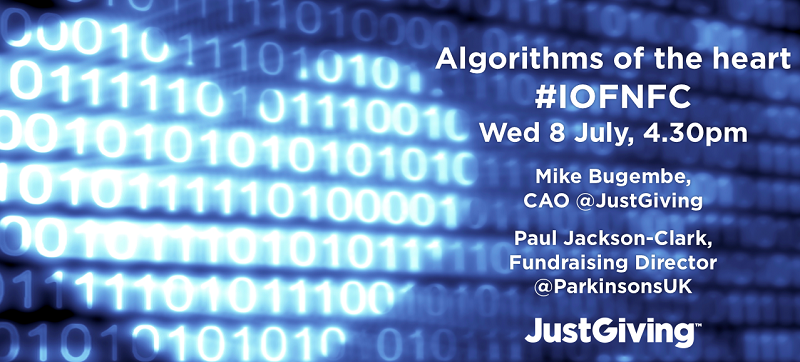 This is an abridged version of an interview with JustGiving co-founder and MD, Anne-Marie Huby, that originally appeared on Civil Society.
JustGiving is arguably one of the earliest 'social' applications on the web.
The label 'social' had not yet been invented when we launched JustGiving in February 2001 after a year of incubation. Enabling people to collect charity donations securely online seems blindingly obvious now, but we only stumbled upon it after several iterations of our service. That was one of the many lessons we learnt in the early days of the business, and continues to drives us now: it takes a lot of experimentation to gain traction. You rarely get something right first time.
Our motivation, however, has always been the same.
That motivation is, to use the best the web has to offer to help great causes find more supporters and raise more money as a result. Our first breakthrough moment came when we created a prototype page to be used by fundraisers running the London Marathon. Until that point JustGiving had been acting as a donations portal for people to make individual donations. By creating the tools for fundraisers to galvanise the support of their friends and family around the world for a fundraising event, JustGiving unlocked a new form of giving on the web that propelled one individual fundraiser to raise £10k in a single event for the National Autistic Society. This innovation was recognised the following year when JustGiving was awarded the New Media Age Effectiveness Grand Prix Award and the Best Use of the Web Award. We'd discovered how powerful an 'ask' from a supporter to their network could be.
Today, we are the fastest-growing fundraising giving platform in the world.
We have 13 million registered users and $3.3 billion has been raised for good causes. We are often asked what made that growth possible. I attribute it to three key factors.
A relentless focus on creating a delightful experience for consumers.
You may think that the word 'consumer' is a little out of place in this context, but we at JustGiving use it to remind ourselves of the fact that charities, and JustGiving on their behalf, compete directly with other interests and brands for people's attention. Giving cannot be taken for granted. Our first obsession in the early days was with usability and, a little later, this led to our creation of a seamless experience on mobile – which is now our users' preferred option and provides the lion's share of our traffic. But it is in the last three years that we have seen a genuine revolution in our ability to super-serve consumers. We were inspired by the science of social networks, especially the work by Nicholas Christakis. So over three years ago, we created a data science team to begin to unpack the potential of JustGiving's 14 years of giving and social network data. Our GiveGraph™, the world's largest graph of giving behaviour, now contains more than 80 million people, thousands of causes and 285 million connections. It models people's interactions and giving behaviour, mapping out connections and analysing patterns and trends. Most importantly, GiveGraph™ now underpins every aspect of our product, and determines what every JustGiving user sees in their personalised home page, and the timing and content of the notifications they receive. Our new mobile app, to be released early this year, will take personalisation to new levels. The prospects presented by big data are enormous. Creating hyper-personal experiences for new generations of supporters in an increasingly noisy digital universe, being everywhere at all times, and ensuring seamless user journeys across all channels will be the only way to retain the audience's attention. The challenge will be to engage and inspire to capture the imagination of a new generation of givers. These digital natives are bombarded with information on a daily basis and have developed unforgivingly high expectations from the brands and causes vying for their attention.
Our close partnership with charities.
Rather than attempt to build and maintain their own technologies, our charity partners have chosen to work with us to ensure our product meets their needs over the long term. It is charities themselves who nudged us to open up our platform and enable third-party developers to build new applications on JustGiving APIs. Cancer Research UK was the first charity to adopt our APIs and have been using them successfully ever since to automate the creation of online fundraising pages when people sign up for Race For Life and Dryathlon. Now charities and other partners interact with our technology in exciting, innovative and often unusual ways. From the development of imaginative apps such as Snap Donate, or Guilty Pledgers powered by Spotify, to charities like Beating Bowel Cancer embedding JustGiving's core services into their own websites, we've provided charities with the means to increase their page activation rate and convert more registrants into active fundraisers. Since November 2011, almost one million pages have been created through our APIs, and we expect our platform to become a central part of our business in the coming years.
Patient capital.
It is the long-term view of our shareholders that has enabled us to take some very big bets and invest over £20m in innovation to date. Our shareholders have yet to get a return as we continue to make very large investments in developing our platform, product and analytical capabilities. We've always believed that it was possible to combine social purpose with running a sustainable business. Having enabled $559.2 million in giving in 2014 – a 23% rise on the previous year – we look forward to another great year for our charity partners, thanks to unprecedented levels of personalisation and social reach for their supporters through JustGiving.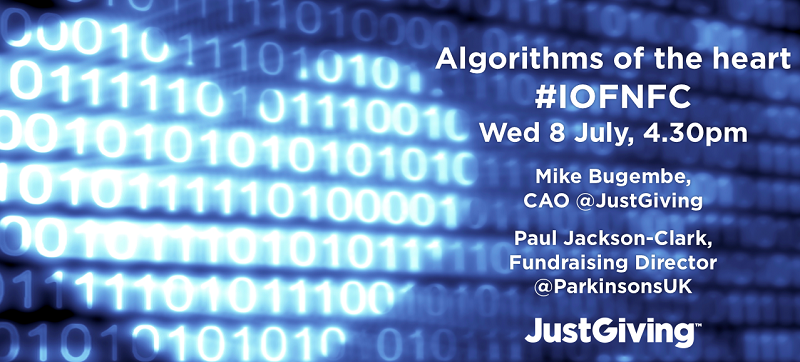 Get inspiration in your inbox!
Don't miss out on digital fundraising tips, tools and trends.
Sally Falvey has worked in online fundraising for over 10 years, and is the Head of Growth Marketing at JustGiving. She's passionate about helping all charities use the latest technology to be more efficient and raise more money.