Why fundraising is a balancing act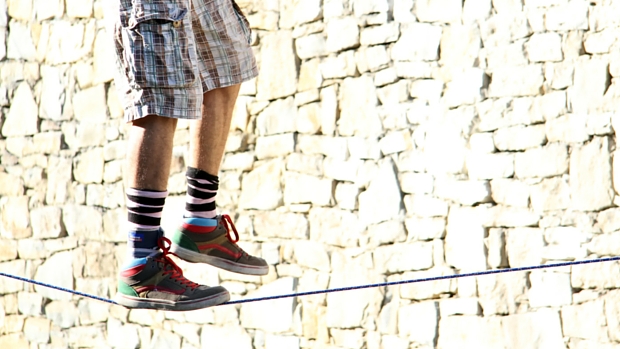 There's this joke I used to do. I'd like to say that it was back in my student days, but actually I think my wife may tell you that I last did it alarmingly recently.
I'd have to be walking down a high street with someone. "Hold on," I'd say, "I need to check my balance." I would then proceed to stand on one leg, with my arms outstretched, wobbling a bit. "OK, done." I'd then say.
Is that tumble weed rolling past? OK, yes. I never said it was funny, did I?
But my point in mentioning it in this blog is this:
Fundraisers need to check their balance if they are to be successful.
And I don't mean checking their bank balance (although that may be the ultimate proof of their success).
My view is that the successful fundraiser – or the successful fundraising function, in bigger organisations – needs to balance three key phases in their working process:
1. Before you ask
This is about research. What do you know about your potential funders and donors? Will your charity fit their giving criteria? Are they likely to be interested? What would be a good amount to ask for? It's the old adage: 'Fail to prepare. Prepare to fail.'
But check your balance – clearly if you don't do enough research you will be setting yourself up to fail, but I've also come across many fundraisers and organisations that do a huge amount of research without ever really getting to the asking stage often enough. Reams of fantastic profiles of potential donors and funders who've never actually heard from you. Go figure.
2. The ask
Ask the right person at the right time, for the right amount in the right way. Sounds easy, doesn't it? And the right amount of research and strong relationship building should get you most of the way there.
But check your balance – I've already mentioned what happens when the emphasis is placed too heavily on research at the expense of asking, but I've seen the opposite happen so often. It's called the scattergun approach, and it so rarely works. Board reports so often contain the words "We have X applications outstanding to the value of £X – without indicating the likelihood of success or indeed the quality of the applications. Stop doing that.
3. After the ask
And this is the one that is so often neglected. It comes in two parts:
If they say no: don't just toss the rejection letter in the bin. What feedback can you get? Might it be worth going back to them again with some tweaks? What can you learn from the proposal and the process? What aspects went well? What might you do differently?
If they say yes: don't just hand it to the programme team – be a good account handler! When do they need reports back? How can you bring them in on the work they've funded? Might they support you again in the future? This is the best way to make it so.
But check your balance – focusing too much on this aspect and not enough on research or asking, could leave you with a dwindling pipeline. Although of course, these well managed funders may well be your funders of the future too.
So fundraisers, check your balance! Or you might not have a leg to stand on.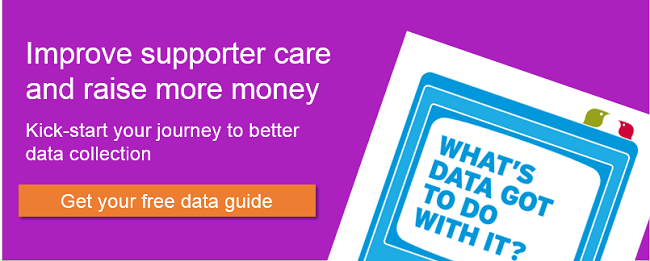 Get inspiration in your inbox!
Don't miss out on digital fundraising tips, tools and trends.
Richard has worked and volunteered in the charity sector for over 20 years. Prior to setting up his own company, 3rd Sector Mission Control, Richard led the fundraising function for two national charities. He is also an NCVO consultant, and has worked as the interim Head of fundraising at several national charities. Richard's key strengths lie in charity strategic planning, income generation and communications. He blogs regularly about the charity sector at http://www.3rdsectormissioncontrol.co.uk/what-we-say/blog/