Winter Fundraising: 6 Pro Tips for Building More Supporter Connections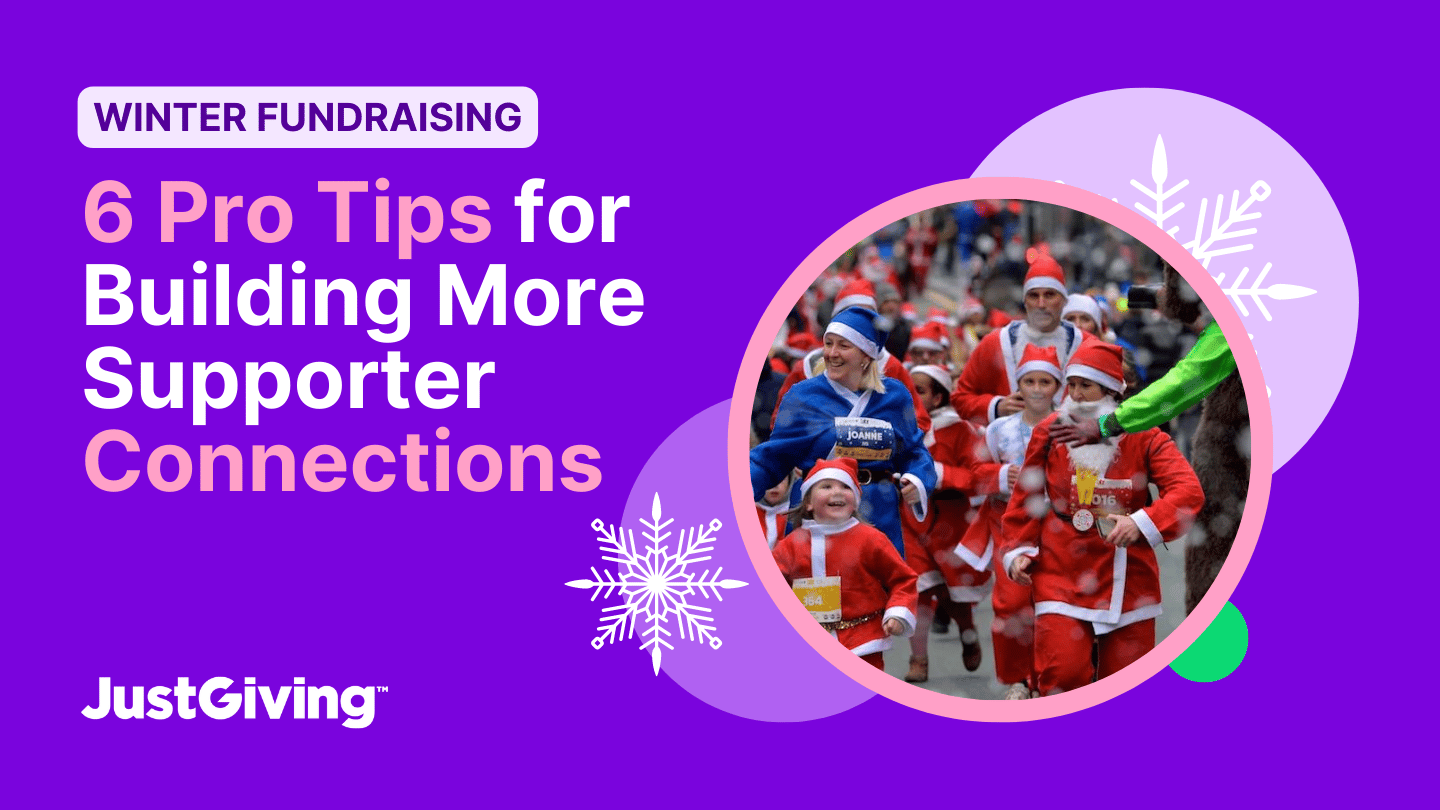 As we approach the end of 2022, you're probably thinking about planning your end-of-year campaign.
Our top tip? With every action you take for your winter fundraising, think connection. You can think about this in a few ways:
Connect with your donors by sharing the impact of their donation
Connect with new supporters by sharing stories of your beneficiaries
Connect the offline world with the online world
Connect your fundraising plan and campaign with JustGiving's tools
Thank your supporters to build meaningful connections
A winter fundraising campaign is a major opportunity to tell your story, build relationships, and show people the difference their donation can make at the end of the year. And it's our mission to make sure you can do all of it as easily as possible.
But you don't need a new campaign to use the tips in this article. If you've already got a winter fundraising campaign up and running, you can simply log into your JustGiving account and make some updates.
Here are 6 ways to create meaningful connections with your winter fundraising campaign:
1. Connect your winter fundraising campaign to your cause
Always make your campaign around your charity's cause. It's important to be authentic, so if there's no obvious Christmas connection, then don't force it.
Instead, you could build your campaign around a compelling statistic, like the Tiny Tickers 125 Challenge. 1 in every 125 babies in the UK are born with a serious heart condition. That's why Tiny Tickers created a campaign around the number 125.

You could plan your campaign around the year your charity was founded for example, to highlight the important work you do. Find more ideas and inspiration in our new Winter Toolkit.
Simon Community Scotland incorporated its campaign messaging 'Stories connect us', in its 'Streetreads: The Gift of a Book at Christmas' URL.
Messaging on the campaign page reads:
"Books are a great way to spark conversations and build the connections which are so vital to help people recover from homelessness and discover new life paths."
We love how this connects the reader to how the organisation supports the local community, as well as how books themselves can create connections.
2. Use quotes from beneficiaries
We know that people connect with stories that highlight the journey of a person or family. Illustrating this helps people make that all-important emotional connection with your cause.
A great example of how this can be done is ICP Support's 'Not Every Baby Cries' Christmas appeal, which focused on the experience of Charlotte and Simon, who lost their baby Millie.
The campaign page highlights all the ways the charity has helped them with direct quotes from Charlotte:
"Without ICP support we probably still wouldn't have a thorough understanding of the condition. The support they provide to women on their social media pages, telephone lines and website is above and beyond."
3. Connect the donation with the impact
Bring your supporters into your world by showing them exactly how much their donation means to those who need it most. Seeing the tangible difference their contribution could make encourages supporters to give.
Take the 'Glasgow's Spirit of Christmas 2022 – Be A Secret Santa' campaign as an example. The impact each donation will have on children in the local area is broken down by each age group. Cultivating Mindfulness use words and quotes, imagery, and video – all driving home the impact of their work.
A picture can tell a thousand words. The team at Wandworth Foodbank captured the heart of their 'Share some warmth this winter' campaign perfectly with this simple yet effective cover photo.  
They also describe the daily encounters they have with people most affected by the cost-of-living crisis, to educate their potential supporters, giving them better understanding of the circumstances many people are living in.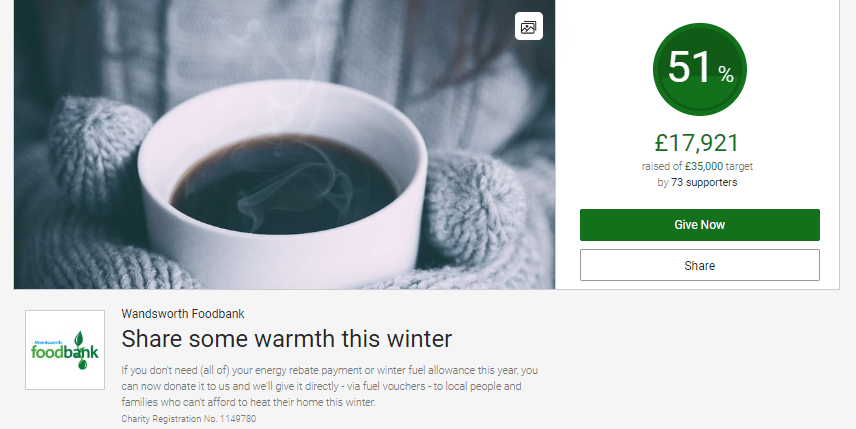 Christmas can be a difficult time, especially for the elderly, those experiencing loneliness or people that struggle because the festive season reminds them of loved ones who have passed, or happier times gone by.
The team at Age UK Westminster ensure that connection with donors and potential volunteers is central to their 'Not just another day' campaign by highlighting how much a Christmas hamper means to their community, using direct quotes from recipients and volunteers. The impact? It encourages donations to the campaign, and interest from people who might consider volunteering at Christmas time.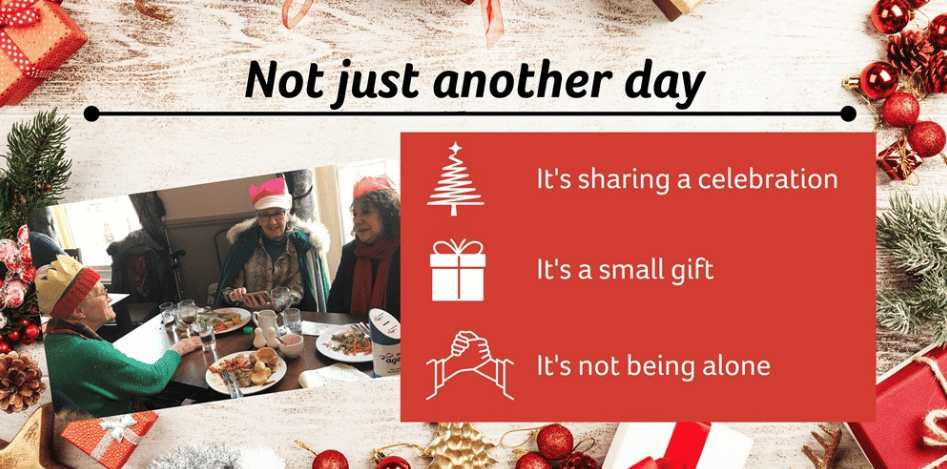 Another winter fundraising example comes from the Children's Heartbeat Trust's #MoreThanAGift Christmas Appeal. 
Sadie (featured in the cover photo for the campaign), is central to the success of this campaign. Supporters are taken on Sadie's journey, from diagnosis to recovery, and can see what the support given by CHT meant to the whole family. By showing the incredible work the charity does, donors can understand their true impact.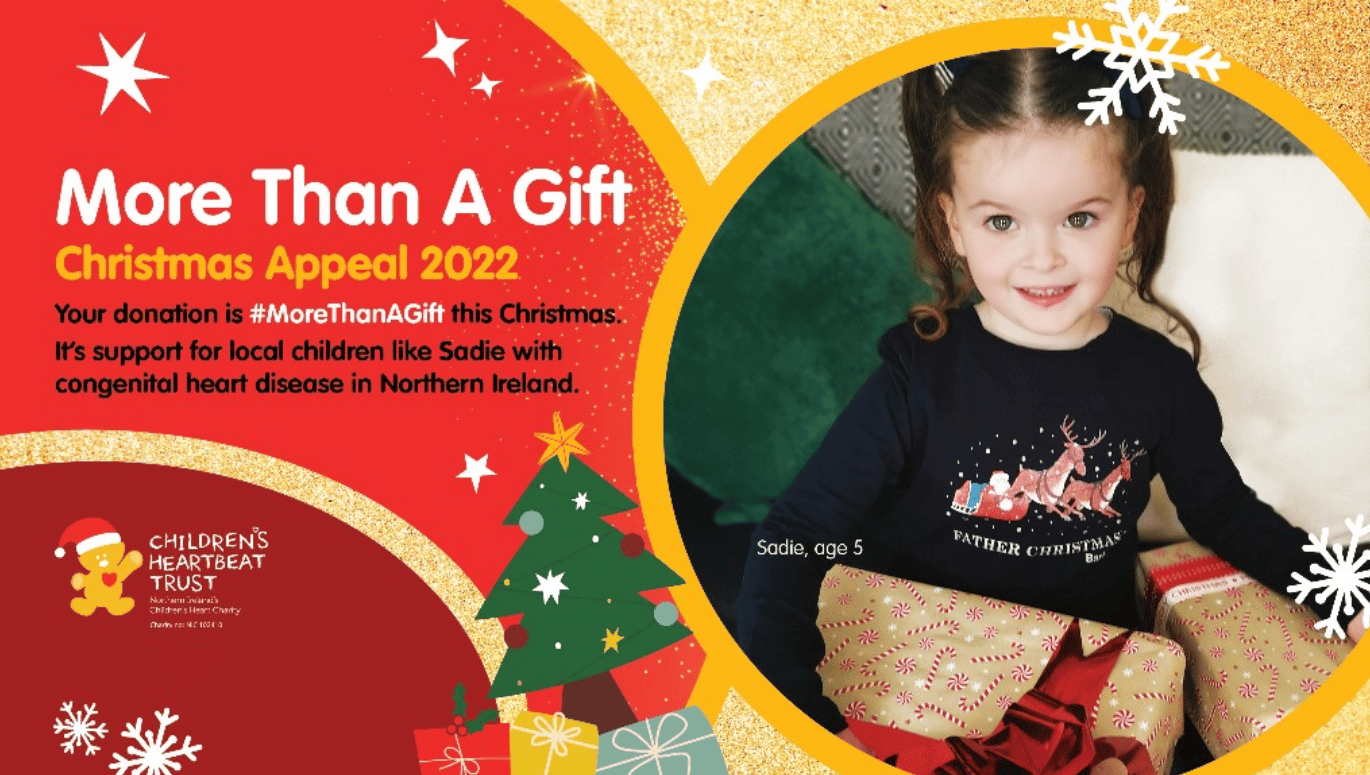 4. Connect the offline and online world
Make sure your campaign gets the visibility and engagement it deserves with JustGiving's sharing tools:
Use deep links to help supporters instantly donate or create their own fundraising pages. You can find the Page creation link and Donate link in the Actions tab – the same place you view your existing campaigns.

Use QR Codes to make fundraising and donating fast and mobile-friendly! All you need to do is add "/qrcode" at the end of your campaign URL. You can then use your very own QR code on collection tins, leaflets, posters, direct mail, in stores, newsletters and so on!
5. Use our storytelling tools
Make your campaign as captivating as possible to help your supporters connect to your appeal.
It's easy to bring your campaign to life by adding a background colour or photo. You can even tailor your page to fit within your branding. Our data shows that Christmas campaigns with a background colour increased the average campaign value by £3,399, so don't be afraid to get creative!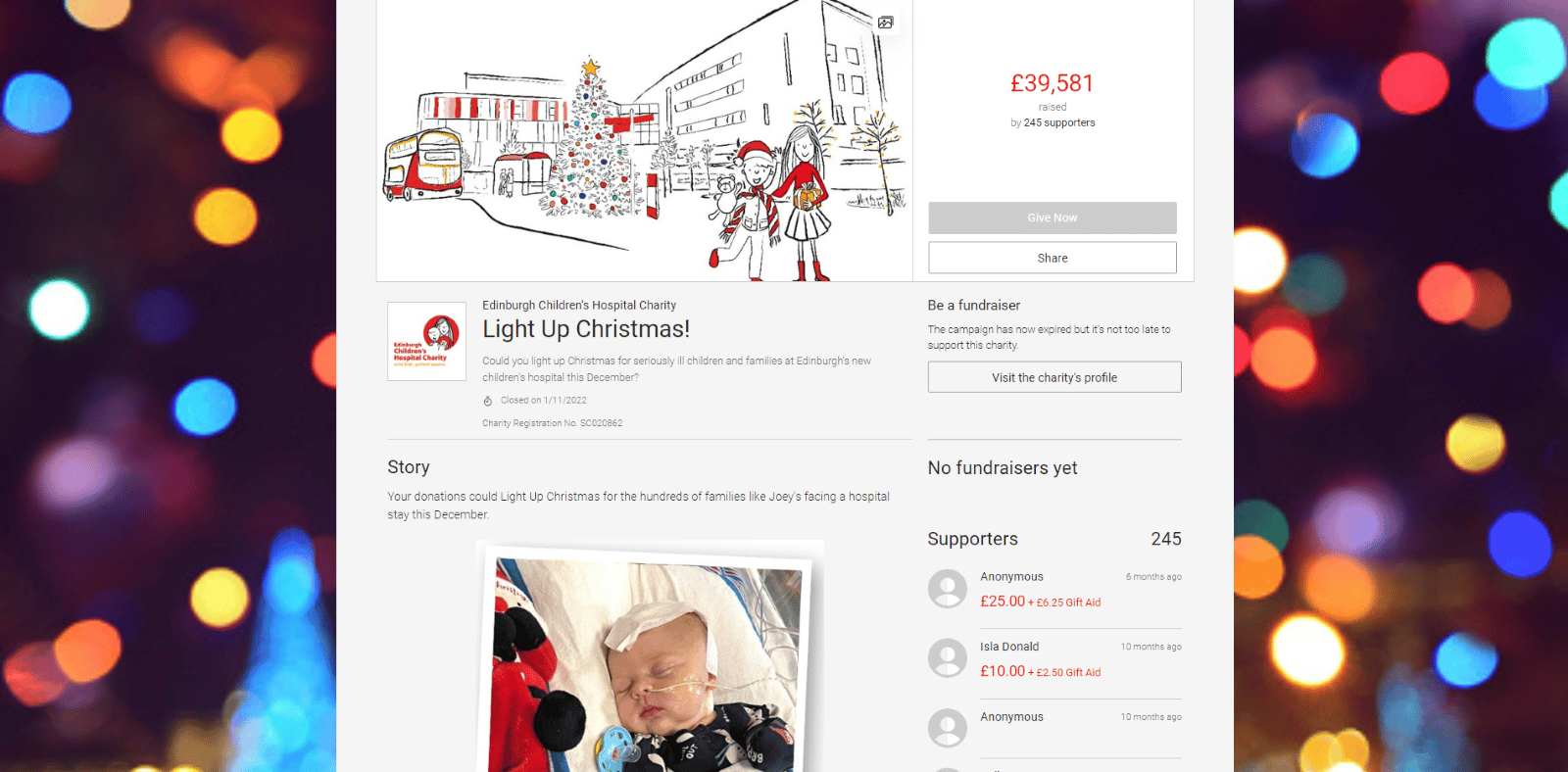 You can use your campaign page to direct your supporters to your own website and social media.
In the Making Christmas Magic For CAMHS Units campaign, Christmas for CAMHS included links to its Amazon wish list, website, Facebook, Instagram, Twitter, and mailing list! It's the best way to get eyes on your cause.
For more ideas on how to make your campaign page engaging and impactful, check out our Winter Toolkit.
6. Use Thank You's to connect with supporters
A little gratitude goes a long way – and can build lifelong support.
Always thank your supporters. Whilst a personal email or call to every donor is ideal, there are other ways you can express thanks too. This could be as simple as a shout-out on your social media channels or newsletter.
With the ongoing cost-of-living crisis impacting so many, it's especially important to recognise those giving their time and/or money to your organisation right now.
Don't forget about the people who are supporting your charity in other ways too – liking your posts, and retweeting your content. After all, they're spreading the word about your charity with potential new supporters.
Everything you need to know about using your JustGiving data for stewardship can be found in our JustGiving Reporting: How to Make Data-Driven Decisions webinar and this blog post all about easy reporting tips.
We hope these tips have given you some inspiration for your winter fundraising – and wish you the very best of luck with your winter campaigns.
And remember, if you haven't had a chance to create a campaign yet, it's never too late! Take a look at our Christmas webinar for campaign ideas – such as a virtual walk or run, a virtual number challenge or a simple donations appeal.
Don't forget to download the Winter Toolkit if you haven't already to get lots more tips, insights and inspiration.
Get inspiration in your inbox!
Don't miss out on digital fundraising tips, tools and trends.
Pavneet Sembhi is a Customer Success Manager at JustGiving. She's passionate about helping small and medium sized charities achieve their fundraising goals and sharing best practice tips so they can be as successful as possible!