Communicating a difficult message for World Population Day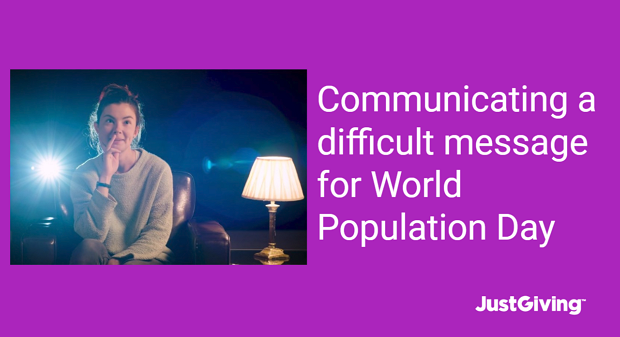 Every four days or so on this finite planet, we add a million people to the global population. Each one puts more pressure on it. More carbon emitters, more habitats consumed for building or farming, a little less freshwater to go round, more demand for energy – the list goes on.
In the words of our patron, Sir David Attenborough:
"All our environmental problems become easier to solve with fewer people, and harder — and ultimately impossible — to solve with ever more people."
It's a pretty simple premise and one most people grasp intuitively. So why is it a huge communications challenge?
It's all about numbers
First, a lot of population is about numbers, and numbers are boring.
But, if you're selective about numbers and present them properly, they work in your favour. And if you can present them in an interesting way, so much the better. Hence, simple social media memes like these, which have served us very well.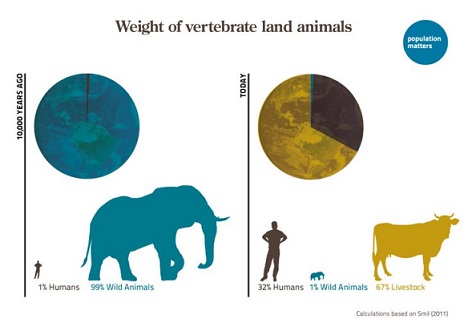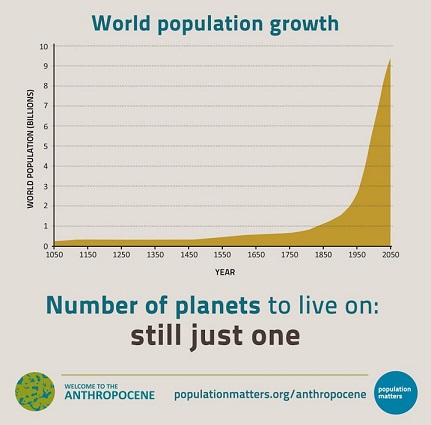 We make it about humans
You also need to balance the numbers with the human stories. We sought personal testimonies from people who have chosen to have smaller families or no children at all and created a page to feature those.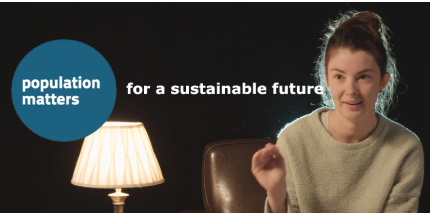 The classic example of the power of a human story is when we recently announced our latest patron, US racing car driver, eco-activist vegan and "happily childfree" Leilani Münter. Her choice, to be "childfree to save the planet" led to an avalanche of media in The Times, The Guardian, The Mail and Sky News.
One major challenge is that having children (or not) is seen as a very personal choice. People get defensive when they think you're telling them how to behave. Successful vegan campaigning in the last few years has a clear lesson though: don't judge, don't lecture –encourage and inform.
And, as ever, know your audience. Young people who haven't had families yet (a vital audience for us) tend to be sceptical of experts, but attuned to the views of their peers. So, when we made our Small families, small planet video last year, we showed graphics to young people explaining about population and its impact on the planet and filmed their reactions – which were exactly what we'd hoped.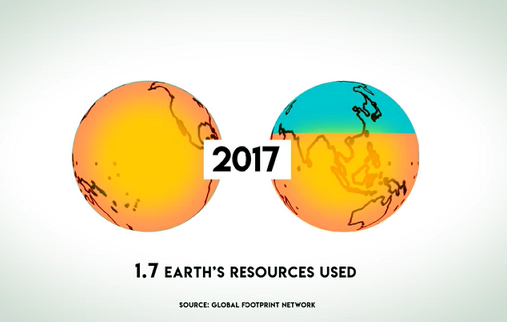 Tackling assumptions and prejudices
Perhaps the main challenge we face though, is that when you mention tackling population to some people, a whole set of associations, assumptions and sometimes prejudices arise. Those include supporting eugenics, being indifferent to global inequalities in affluence and consumption, seeking to coerce people not to have children, and "punching down" – blaming the poor (who have higher birth rates) for the ills of the world. At its worst, we're accused of racism.
So, the first principle driving our communications is that we must show our values. People need to understand that we do what we do because we care about people, want a more just world, and are compassionate.
That means, for instance, we must engage with critics on social media respectfully and thoughtfully, not treat them as trolls.
It also means that we must sometimes spend time patiently explaining what we want while covering the angles, rather than offering the crisp simple messages which any campaigner would hope to.
There's a lot of bad news we must report about our planetary crisis, so we must stress the positive: population is a fixable problem and, even better, it's fixable through things which we should be doing anyway: tackling poverty, empowering women, providing people with a good education and making sure everyone can access and use high-quality family planning.
That's why we added a solutions tab to our home page menu.
These pretty simple tactics have been at the heart of the first stage of our new communications strategy. We're now moving to a second stage, developing our messaging and content, completely overhauling our out-dated website and extending and improving our use of social media. looking at developing elements of our brand such as design and language.
If we use these methods to communicate our difficult message, we find people respond better to it, and we know when we're communicating well because people get it.
Alistair Currie, Head of Campaigns and Communications at Population Matters
Get inspiration in your inbox!
Don't miss out on digital fundraising tips, tools and trends.